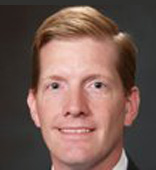 Ross Christianson has over a 20 year successful track record in private equity investing and corporate finance. He has broad industry experience with completed transactions in diverse industries such as business services, consulting, healthcare, manufacturing, marketing services, oilfield services, and outsourcing. He is responsible for originating, executing and managing portfolio investments at Skyline Global Partners. Ross currently sits on the boards of Midwestern BioAg, BRM Holdings, Egg Innovations, Encap, Shenandoah Growers, and Patient Care America.
Prior to co-founding Skyline Global Partners, Ross served as a Principal at UIB Capital, a lower middle market private equity firm focused on control and significant minority investments in healthcare, business services, manufacturing and energy companies. Ross was responsible for sourcing and executing transactions, and managing portfolio company investments, serving as a director on several portfolio companies' boards. Prior to UIB Capital, Ross served as Director with Lake Capital, a Chicago-based private equity group with $1.3 billion under management. While at Lake Capital, Ross was responsible for sourcing and evaluating investments, structuring transactions, coordinating and managing due diligence, negotiating transaction and financing agreements, and monitoring portfolio companies. He led or was involved with more than 20 investments deploying nearly $500 million of equity capital. Additionally, he also managed the firm's debt financing relationships with a variety of senior debt and mezzanine investment capital providers and was responsible for creating unique financing vehicles optimizing return on investment and mitigating risk. Before joining Lake Capital, Ross spent eight years at GE Capital's merchant banking group where he sourced, closed and managed leveraged debt and equity co-investments totally over $500 million. Ross began his career with GE Fanuc Automation as a financial analyst.
Ross earned his B.B.A. at the University of Iowa and his M.B.A. from the Kellogg School of Management at Northwestern University.